Ignition Events
Start with a taste of insight and inspiration! Erin speaks frequently both live and via webinars, podcasts, and Periscope! This can be a great way to get valuable tips and ideas to help you chart your course and live with greater intention each day.
Past Events
2016
April 5, 2016 – Institute for Challenging Disorganization – "Execution, Focus, & Priorities for the Chronically Disorganized Client."
February 17, 2016 – Financial Planning Association of Orange County, CA – "End Every Day Feeling Productive & Awesome"
2015
October 14, 2015 – Financial Planning Association Business Success Group- "Mastering Energy Management: Avoid Burnout and Increase Your Capacity for the Road Ahead."
August 11, 2015: Financial Planning Association National: Women & Finance Group-  "Execution, Focus, & Priorities"
July 21, 2015: Tech Talk- "Using Asana & Evernote as an Editorial Calendar"
July 16, 2015: Ipswich Rotary Club- "End Every Day Feeling Productive & Awesome"
July 8, 2015: FPA- Massachusetts Chapter- "Execution, Focus, & Priorities"
June 30, 2015: Public Webinar "End Every Day Feeling Productive & Awesome"
April 8, 2015: Aspen Tech Webinar- "Execution, Focus, & Priorities"
February 19, 2015: Public Webinar- "Don't Major in the Minors: Delegate Your Way to Success"
Prior years have included events at the Massachusetts Conference for Women, Rockwell Collins, Bates Communications, National Association of Professional Organizers, and the Parliament of the World's Religions.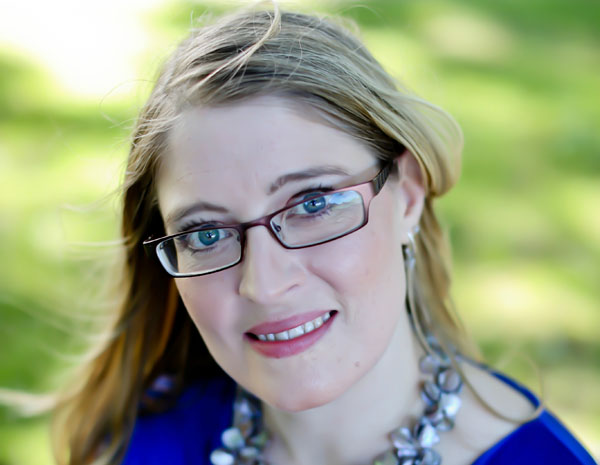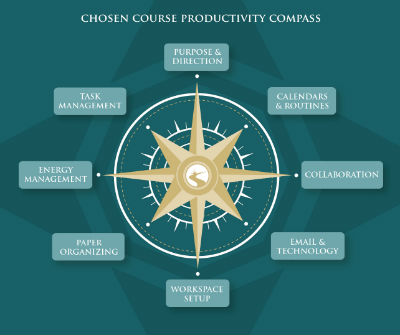 End Every Day Feeling Productive & Awesome
End Every Day Feeling Productive & Awesome: To-Do Lists Done Right Are you starting each day with a giant list of tasks… and ending each day feeling frustrated because you didn't get everything done? We are inundated with actions, tasks, and projects. There's always something new appearing for us to do, and how we manage those decisions and the flow of our actionable information is crucial to moving ahead in our career, in our lives, and "working smarter." If we always live in reaction mode just doing whatever appears in our email inbox, then we are frequently not getting our most important tasks done. Stop holding on by your fingernails!  In this presentation you will learn:
How to choose your top priority each day and stay focused on its completion.
The mindset shifts to reduce your feelings of frustration and overwhelm.
The two key habits that will allow you to always stay on top of what's on your plate.
Applying the skills in this presentation will immediately help you increase your sense of clarity each day and manage the flow of your busy life with greater ease.
Master Energy Management
Mastering Energy Management: Overcome Overwhelm, Avoid Burnout, and Increase Your Capacity for the Road Ahead
Too often we are zooming through our lives in a state of either adrenalin or exhaustion. We go, go, go until we flop over feeling completely spent. This unsustainable rhythm to our lives leads to most of our major physical and mental health challenges, and unsurprisingly it also leads to significantly diminished productivity and happiness. Therefore, learning the skills to manage the high velocity pace of modern life while caring for our own energy and wellbeing is essential to anyone who aims to move ahead in their career.
In this presentation you will learn:
Why managing our energy is a holistic process: physical, emotional, mental, & spiritual
The role of energy cycles in maintaining and increasing your energy capacity
Specific changes that you can make to your day to leverage your energy cycles
A valuable tool that you can use to create your weekly energy management plan as well as achieve greater life balance
Before you reach burnout or breakdown, these skills can help you immediately begin to course correct and ensure that you aren't the victim of the pace of your life.
Are You "On Course"
Are You "On Course": Align Your Vision, Values, & Life's Work
Our lives are too short to just "work and sleep." Have you felt a calling to create more meaning in your life?
Perhaps you've started a business but are struggling to commit to it and craft the future you want? Success comes when your values and vision are aligned fully with your life's work.
In this presentation you will learn:
Learn the two roads to finding your life's purpose
Uncover the source of roller-coaster results and how to shift them
Create a vivid vision of your future that pulls you towards it
Craft your personal purpose statement to inspire you each day
Reclaim your personal mission and embrace it every day. Deepen your ability to Live with Intention every day of your life.
Craft Your Command Center for Success
Craft Your Command Center for Success: Organized, Systematized, and Ready to Grow
If you're constantly wasting time hunting for things or information, then you're losing opportunities to succeed and grow. Every minute you spend searching for that piece of paper or digital document is a minute you aren't spending moving your business forward.
In this presentation you will learn:
How to conquer the paper mountain and eliminate your paper piles
The 8 Steps to Organizing Success in your office and beyond
My favorite tools for digital organization
Why getting your organizing systems in place is essential for success and growth
Now is the time to get your foundational systems in place and free up your time for even greater success.
Stop Majoring in the Minors
Stop Majoring in the Minors: Delegation, Collaboration, and Leveraging Your Team for Success
Teamwork, collaboration, and delegation are essential skills to achieving big goals and to moving forward in our careers. However, frequently we struggle to adequately share the information that will set our teams up for success. Often we simply don't realize that what is obvious to us may not be obvious to someone else. Therefore, we need to get curious about how to communicate effectively the information that will allow our teams to achieve their best results. In this presentation you will learn:
Why excellent communication & delegation skills are crucial team success
What delegation is (and what it isn't)
The four conversations you need to have to ensure you reach the best results
How a solid task management system can improve team clarity and accountability
Whether you use these skills to manage "up" or manage "down," together they will dramatically improve your ability to communicate, collaborate, and execute on even the most complex projects.
Request a Strategy Session Today!
Click here to request your strategy session and get started on your new course.
Your recent visit to our team provided a huge accelerator for our performance. It was like Miracle Gro!
Martha May
Working with Chosen Course was one of the best investments I've made in my career.  Not only did Erin assist me in becoming more results-oriented in my corporate practice, but our work together is now facilitating my evolution into an entrepreneur.
Meghan Gross
Chosen Course has helped many an executive determine what their "big rocks" should be in terms of priorities and then provided them with guidance on how to ensure that their calendar is well aligned with these priorities.
Scott Weighart